---
June
~Annual Business Meeting & Dinner| Saturday, June 2| 5:00 PM
We invite all church members and friends to join us for a potluck lunch and annual business meeting! We will be reviewing the budget together and hearing what God is doing among us.
~Missionary Journeys of Paul Museum!| Sunday, June 3|Open 9:15-10:15 AM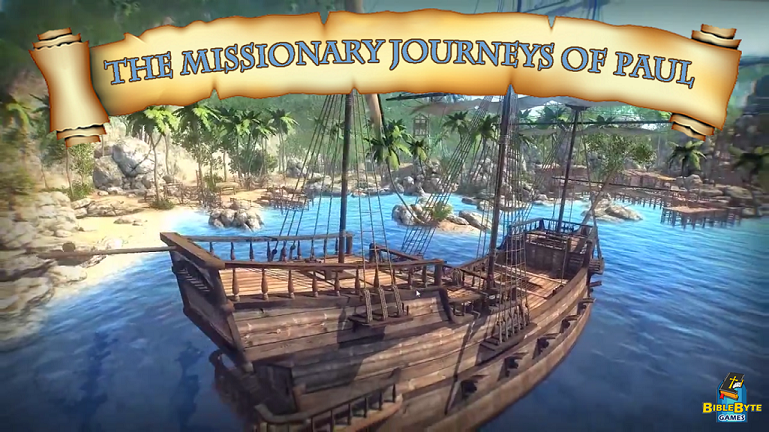 Come experience the first ever Missionary Journey's of Paul Museum presented by the Berkeley Covenant Elementary Class kids. Take a tour of the Acts of the Apostles after Jesus commissioned them to go make disciples of all nations.  Tickets will be sold at the door for $1 each. Children 10 and younger are free. All proceeds will go to support Berkeley Covenant Missionaries. The museum will take place in the children's room at Berkeley Covenant Church. Come one, come all!
Summer All Church Gatherings
~Movie Night| Friday, June 29| 7:00 PM| Fellowship Hall
Bring your favorite movie snack to share and enjoy a family-friendly show with us! Friends and neighbors welcome.
~Picnic & Games in the Park| Sunday, July 8 | 12:30 PM-3:30| King Park up the Street
Bring your sack lunch and join us as we enjoy a relaxed afternoon of volleyball, lawn games and other games you bring! Friends and neighbors welcome.
~All Church Hike | Sunday, July 29 | 12:30 PM following Worship
Let's take a hike together with Carole & Larry Cool after morning worship. Bring your sack lunch, water bottle and comfortable shoes.
August
~Annual All Church Retreat| Friday-Sunday, Aug. 17-19| Mission Springs 
Join us for our annual all church retreat at Mission Springs conference center in Scotts Valley, CA. This is a highlight for our church community each year! Keep your eye out for more information coming soon.
---
Ongoing Events
Fellowship & Coffee| Sundays 10:00-10:20am
Arrive a little early and enjoy a cup of coffee with the BCC community. Everyone welcome.
All Church Prayer | 1st Thurs @ 7:30pm
BCC Brunch Bunch| 2nd Thursdays @ 9:30am-11:30am
Enjoy delicious food and a time of informal fellowship. Please bring a dish to share. Kids are welcome.
Interfaith Vigil at West County Detention Facility| 1st Sat @ 11:00am
Kyakeemeena Sing | 1st Sun @ 3:00pm
Bring songs, prayer & friendship to Kyakameena Nursing Facility residents.
5th Sunday Worship Service | @ 10:30pm
On these Sundays, we intentionally involve all generations in our community in preparing for and leading worship.